About "Histories of Monserrate"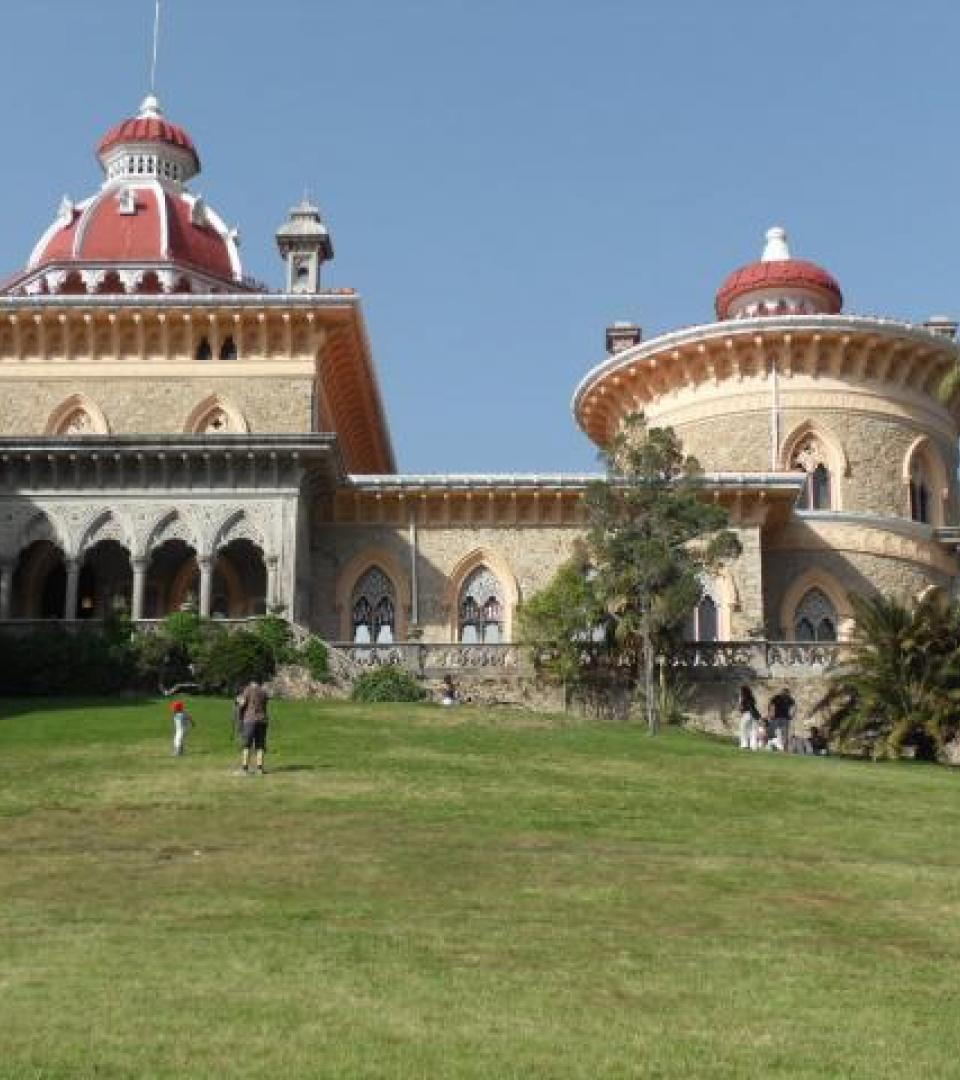 About "Histories of Monserrate"
Dear colleagues; dear friends of Monserrate; dear friends of the friends here present:
If a "dream is the luxury of thought", I am sure that the authors here today and ourselves feel an enormous pleasure in presenting this book on the "Tales in Monserrate", and we would like to share this luxury with all.
The A.A.M. which I have the honour to preside was established in 1992 by Englishmen and Portuguese, committed to the struggle of preserving the Park and Palace of Monserrate, still in ruins as the work of preservation, which started in the 80s by IPPAR, had been interrupted. It was worth joining our commitment as civil society to all the initiatives seeking to draw attention to the imperious need of an intervention, which fortunately today is well visible. The park is beautiful, the valley of roses grows, the work of restoring the Palace is almost complete, and we have to be present as we are involved in an unending endeavour of support.
As an Association we have already a long track record of supporting and promoting through the strength and creativity of our members. You can follow the activities of the A.A.M. through the site www.amigosdemonserrate.com  But today I would like to mention our previous publications:
In 1998 we published "The Trees of Monserrate", including a text of Mr. João Freitas and photos of Mr. Raul Constâncio; Inapa Publishers.
In 2009, the book "Contributions to the History of Monserrate" contained a set of conferences about Monserrate, which were promoted by us, by Dom Manuel Clemente, Bishop of Oporto, Prof. José Augusto França, Prof. Maria Laura Bettencourt Pires, by Ms. Mafalda Mello e Castro, Prof. Ana Cannas and Ms. Glória Azevedo Coutinho; Tribuna da História Publishers.
This new book, which we launch today, appeared as a result of a challenge posed to me by Amadeu Lopes Sabino, following a visit to Monserrate – to write a tale taking place in Monserrate. Other authors, such as Paulo Castilho, Jorge Oliveira e Sousa and José Lima, were acquainted with Monserrate before writing their tales. The photographer Eduardo Veloso found in Monserrate new corners to be photographed, allowing us to present the book with an unpublished cover taking us to the site. Also Manuel Rosa and Ilda David, in charge of Assírio e Alvim, welcomed the publication project following a guided tour to Monserrate. It was a beautiful present given to A.A.M. by them.
We can not but think that if Monserrate inspired this book, this book will inspire any reader that has not visited or has visited Monserrate a long time ago to get better acquainted with the place. As a matter of fact, we all dream when we stay, when we enjoy, when we rest and when we feel Monserrate. It is the ideal place to read and to write, to give freedom to our imagination.
I would like to thank:
- "Parques de Sintra Monte da Lua", represented by its President, with whom we share objectives and initiatives, for his welcome and for his presence;
- "Assírio e Alvim" that made this dream come true;
- Ms. Teresa Rebelo, for her prompt availability to present this work today.
Lastly, I would like to extend to all here present my gratitude for being with us, as well to pose a challenge: to multiply this innovative initiative, because Monserrate is, and will always be, inspiring.
Visit Monserrate, read the book and join our enthusiasm in divulgating Monserrate.