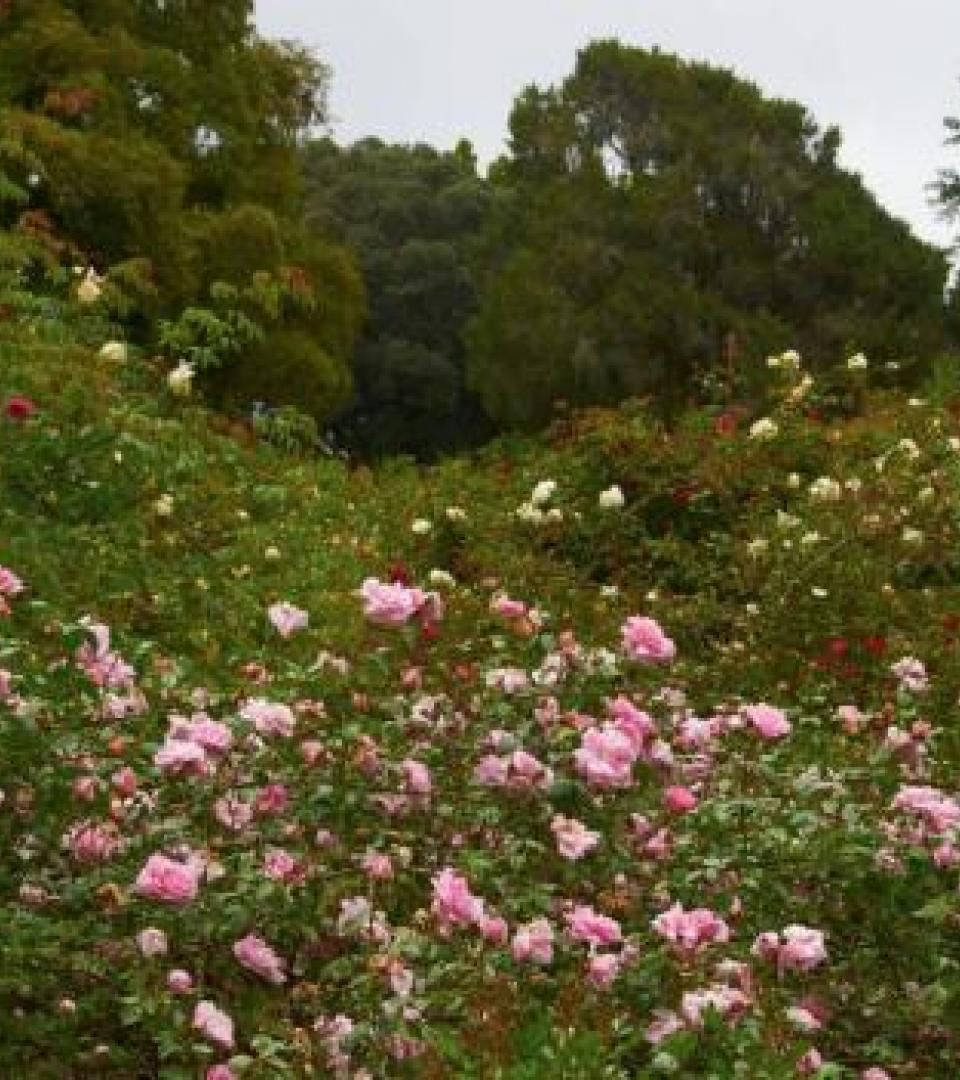 Rose Garden Monserrate
This is now the third Spring for the Rose Garden at Monserrate. Despite the damage sustained to the garden in the January storm the roses have grown extremely well and are now full of flowers. I thought that I would send a collection of photographs for the Newsletter so that members who are unable to visit the garden could appreciate the display.
Monserrate is a landscape garden in which exotic plants are grown amongst the native vegetation and with the wider landscape of the Serra de Sintra as a backdrop. The traditional rose garden, as illustrated by the photographs from the Crystal Palace Park in Porto that I have also sent, is a formal arrangement within an enclosed space. Usually this is only visited during the rose season. The Monserrate rose garden occupies a prominent position seen throughout the year and is designed to integrate with the general principles of the garden. The planting has been carried out on a large scale and with such vigorous growth it will not take to many more Springs to fill the whole valley with flowers as it was in Francis Cook's garden.
This following week we are honoured to receive a visit from Indian rose breeder, Viru Viraragavan and his wife Girija. Many of Viru's roses have been planted at Monserrate and are fully expressing their genetic heritage from the Himalayan rose species that is contained within their parentage: Rosa gigantea.