XII International Camellia Festival, March 12th and 13th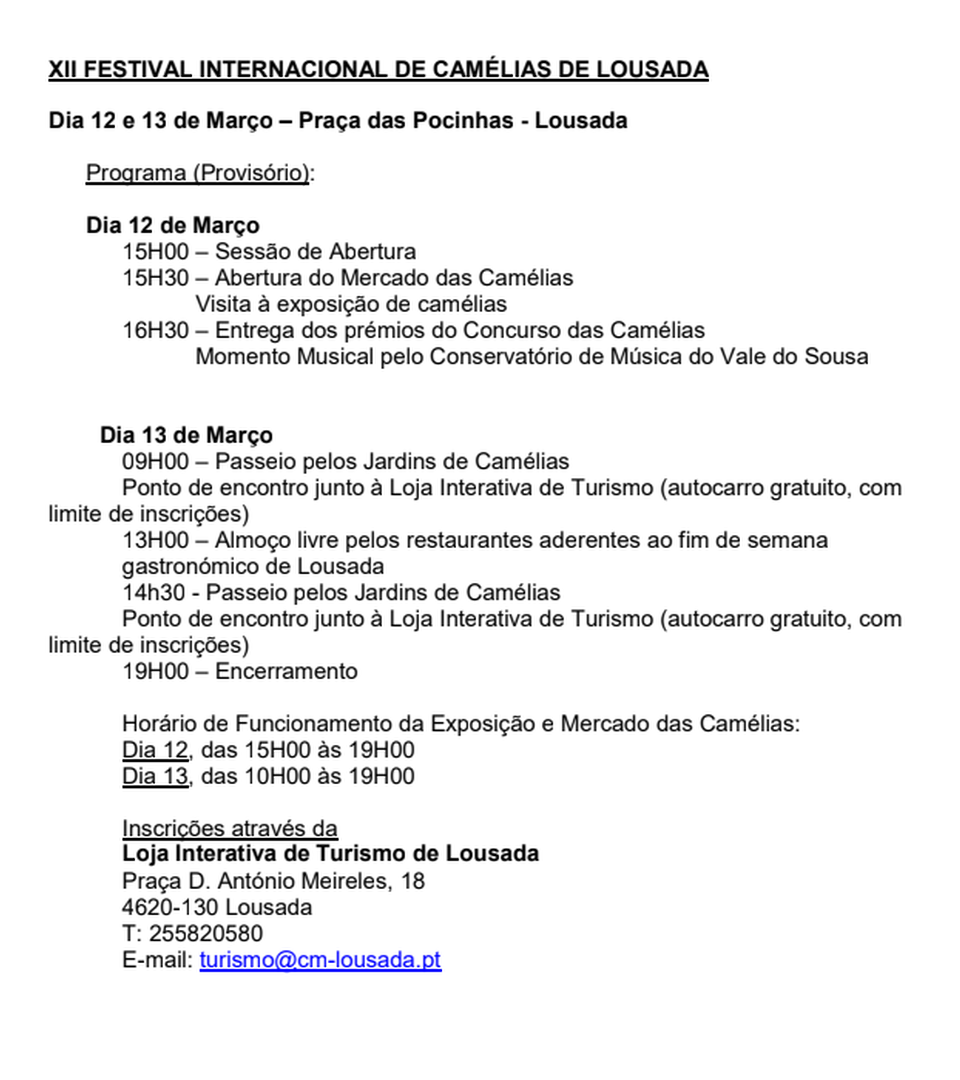 XII International Camellia Festival, March 12th and 13th
Dear Associates,
We communicate the invitation that reached us regarding the XII International Camellia Festival:
"The Municipality of Lousada, in partnership with the Associação Portuguesa de Camélias, will carry out the XII International Festival of Camellias, on the 12th and 13th of March, in Praça das Pocinhas, Lousada, whose (provisional) program is at the next image.
Although we still live in a context conditioned by the pandemic, the Municipality of Lousada intends to promote this event in a dynamic and integrative perspective, by inviting the participation of various entities and local promoters, namely accommodation, restaurants and local producers. As in previous years, this event will take place simultaneously with the Gastronomic Weekend of Lousada.
For the above, we come to invite you. to participate in this Festival of Camellias, in the certainty that your presence will be a prestige for this event and for the Municipality of Lousada."