Inauguration of the Vale das Rosas by Their Royal Highnesses the Prince of Wales and the Duchess of Cornwall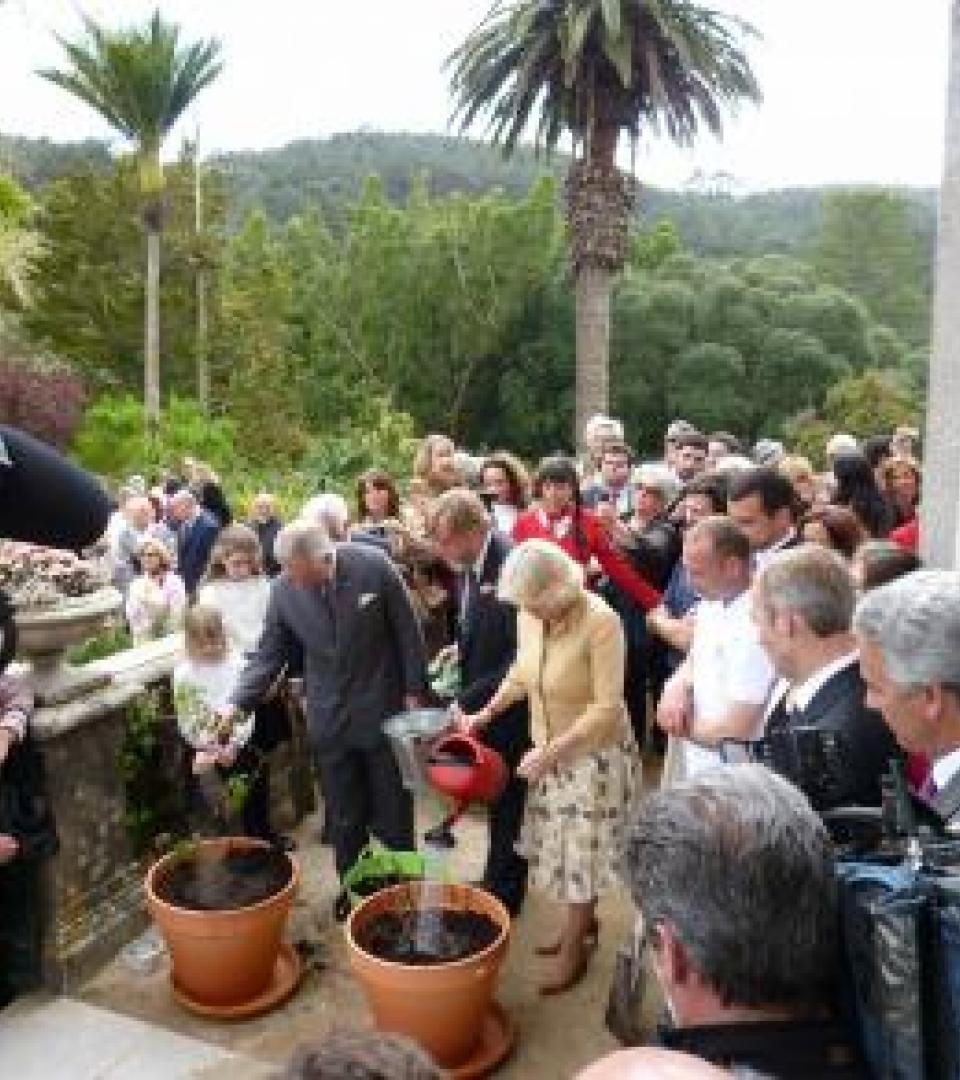 Inauguration of the Vale das Rosas by Their Royal Highnesses the Prince of Wales and the Duchess of Cornwall
The renovated Vale das Rosas (Valley of Roses) was inaugurated on 29 March 2011 by Their Royal Highnesses the Prince of Wales and the Princess of Cornwall. Awaiting them at the Monserrate Palace was present a group of more than 90 Friends of Monserrate, together with the British community resident in Portugal, the Authorities and other guests.
The Prince and the Duchess were keen to find out more about the History of the Palace, the creation of the Association of the Friends of Monserrate (AAM) in 1992 and, mainly, the work of renovating the Vale das Rosas, which was an idea of Emma Gilbert – a founder of AAM and of João Freitras. They congratulated the "Friends" for the success of the renovation of the garden and for the volunteer work accomplished over the years. They also wanted to know about the present objectives of AAM, as the garden is today taken care of, and very well, by the Parques de Sintra – Monte da Lua. Finally, they promised to help us promote and make better known the Vale das Rosas and the Monserrate Park.
The day was lovely, with some dark clouds, but it did not rain. There was a warm atmosphere and we were all happy to be able to share that festive moment. The two buses kindly lent by the Town Council of Sintra to transport the "friends" were about to leave and we had to say good-bye.Before that we offered to Their Royal Highnesses the book "Trees of Monserrate", published by our Association, appropriately noted and with a dedication by its authors, as well as a filigree rose as a memento of the Vale das Rosas.